Season and weather dictates Soca's strenght. High flows allow us to raft other sections of the Soca as well. The upper Soca is narrower and winds through alpine jungle. We navigate under suspension bridges and pass the confluence with the Koritnica flowing in from Mangart. Before the village Cezsoca we ride the wavetrain. Gravel beds and panoramas of the Kanin mountain range lead us to the start of our classic run.​
Flowtime 2 ½ hour.
Class II-III.
Gear:
Gear:
swimsuit
T - shirt
a towel
socks (if you wish)
Photos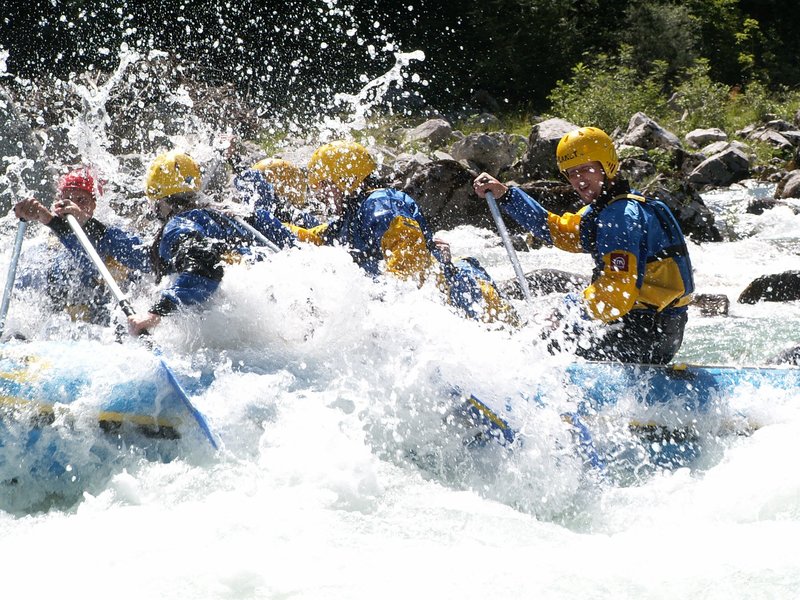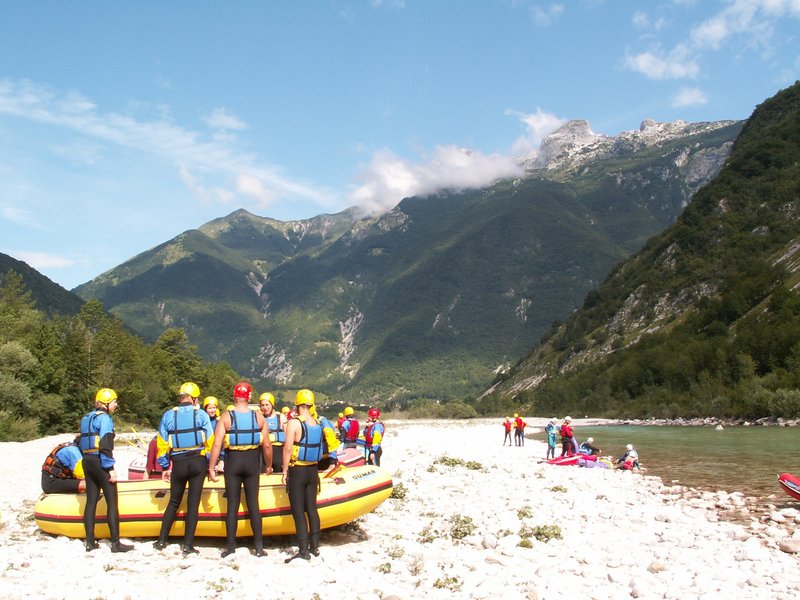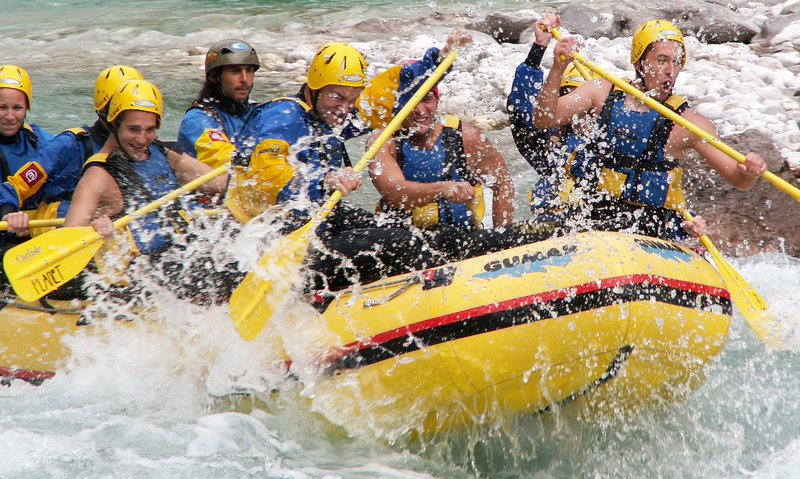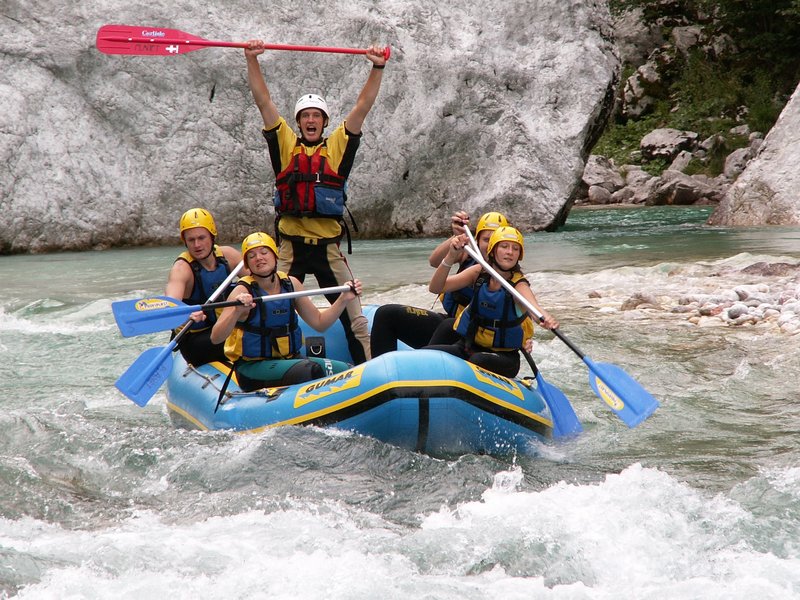 Details
good weather and water conditions
season
Price includes:
Extra payments on your request:
transfers on the location
lunch or dinner
guided sightseeing
General travelling conditions and travelling instructions are part of the programme.