Water rafting Slovenia - Soča
river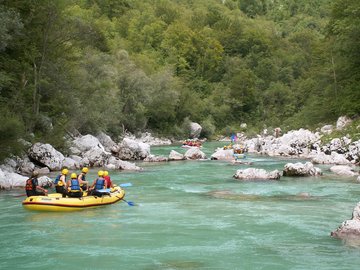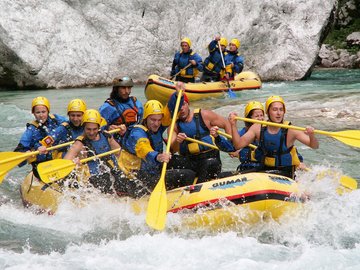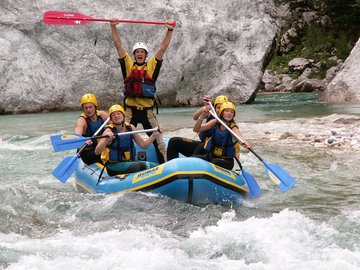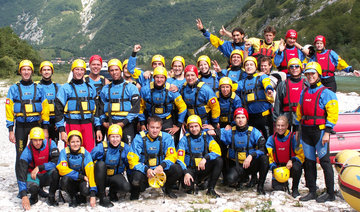 The longitude of the standard experience water rafting Slovenia on Soča river is 10 km. The 4 hours long adventure covers area from Boka to Trnovo. The first few kilometers are on the easy part of the river so the team has a time to harmonize and learn how to row. We will make a short stop on the way for resting, for swimming into a clear river pools and sunbathing. After we continue with more attractive part of the river having some movement and action. At the end of our adventure a van will take us back to Bovec. For the trip water rafting Slovenia we will need approximately three to four hours.
Gear:
Gear:
swimsuit
T - shirt
a towel
socks (if you wish)
Photos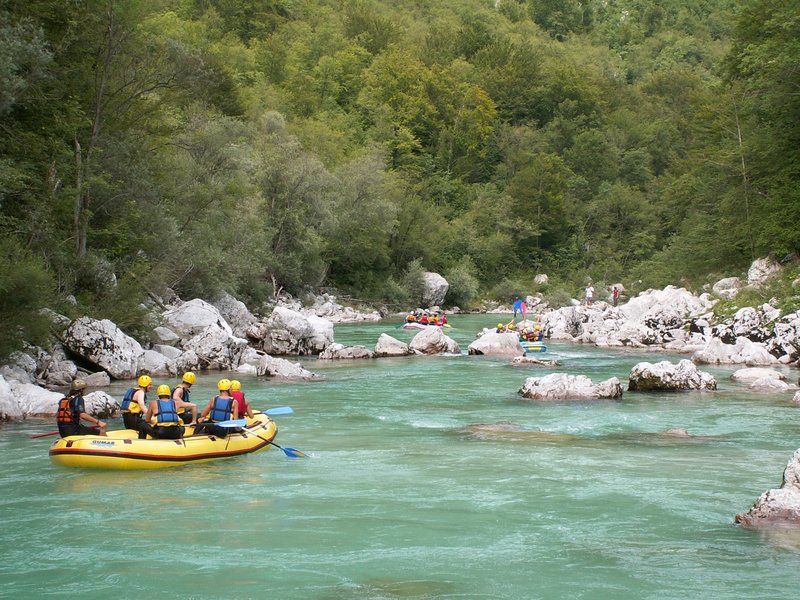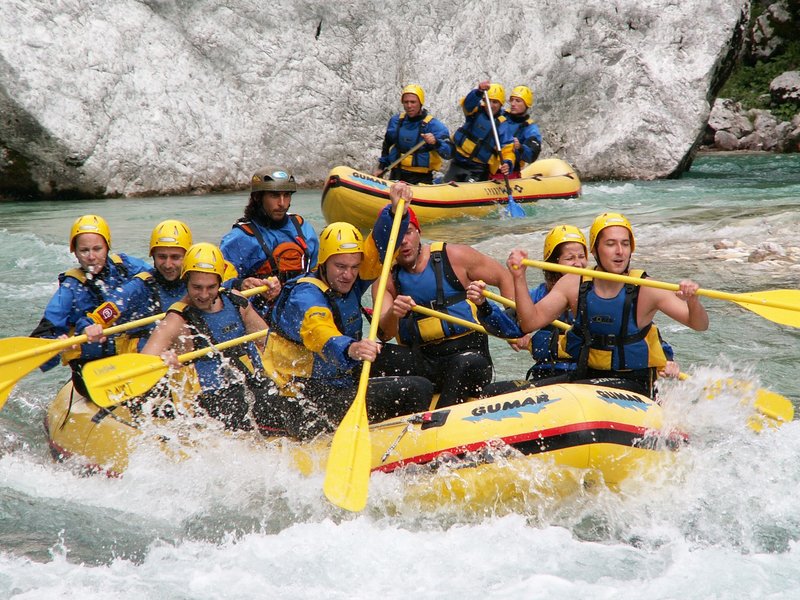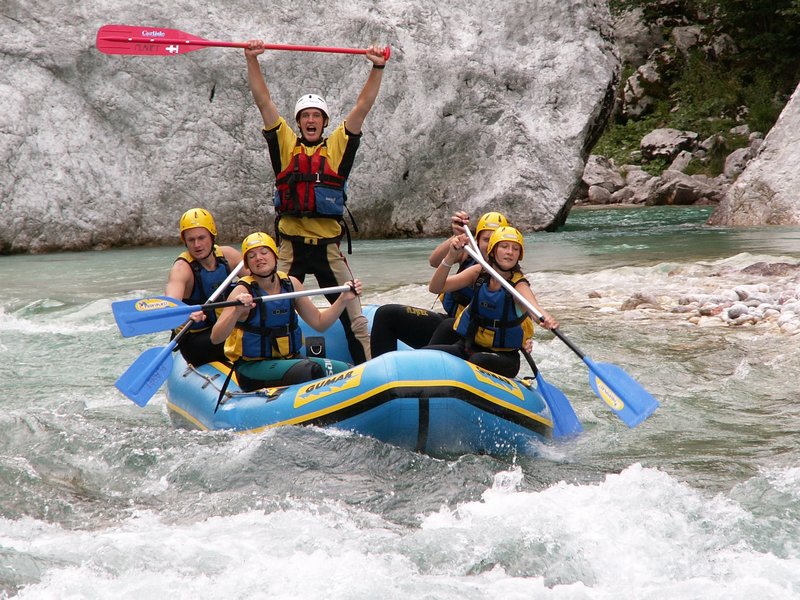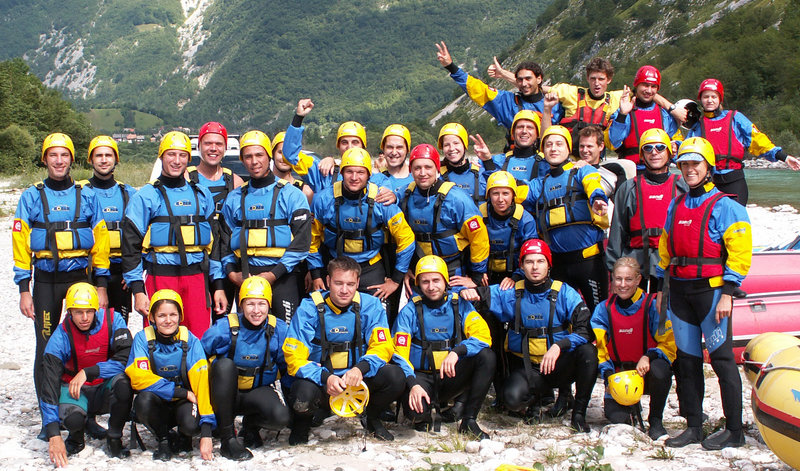 Details
good weather and water conditions
season
Price includes:
Extra payments on your request:
transfers on the location
lunch or dinner
guided sightseeing
General travelling conditions and travelling instructions are part of the programme.