Mountain biking Slovenia - Karst and
Sea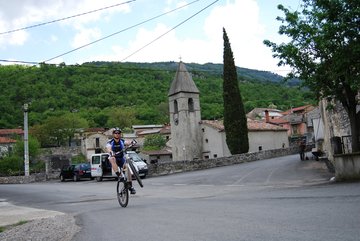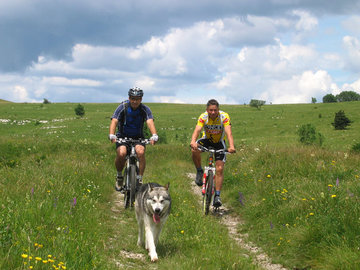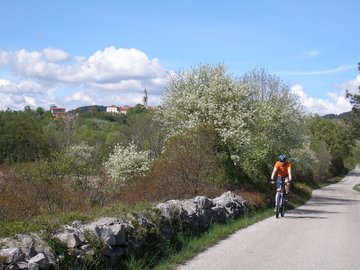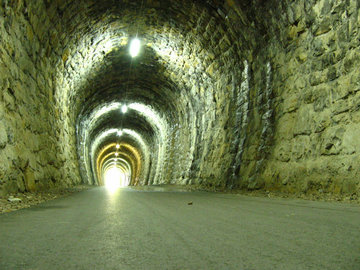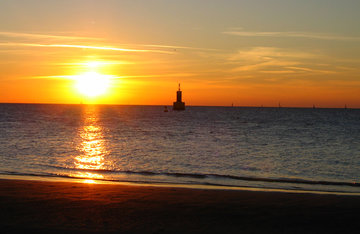 Mountain biking Slovenia Karst and Sea is a five day tour meant for solid prepared biking enthusiast. Our tour leads us to Primorska region, where it rarely snows in winter time. Suitable for those that admire early spring and late autumn time. If the weather is nice you can enjoy the tour all year long. The tour is active and all time we will be cycling up and down. We will be enjoying Karst vineyards, oak tree, stony Karst villages till our eye will reach Adriatic sea and picturesque coastal towns Koper, Izola and Piran.
You won't feel bored on this tour. On our way we will be passing by natural and cultural sightseeing and most of the time we will have a view on Adriatic sea. To complete our mountain biking slovenia adventure we chose on the way great country houses and taverns where you will try unique Slovenian cuisine and drinks.
Gear:
Gear:
cycling shorts and windstoper
sporty clothes
mountain shoes (high ankle, profiled soles)
clothes for during the day, for rain
snacks for during the day, water-bottle
sun-glasses, sun-cream
headgear for the sun, a cap
a pullover
a backpack (not a bag)
cycling (a small cycling backpack)
walking rods
toilette paper
sneakers or slippers for the cottage
a flashlight or a pocket torch
personal document
spare underwear, socks
something to cover the backpack
toiletries (toothbrush)
Photos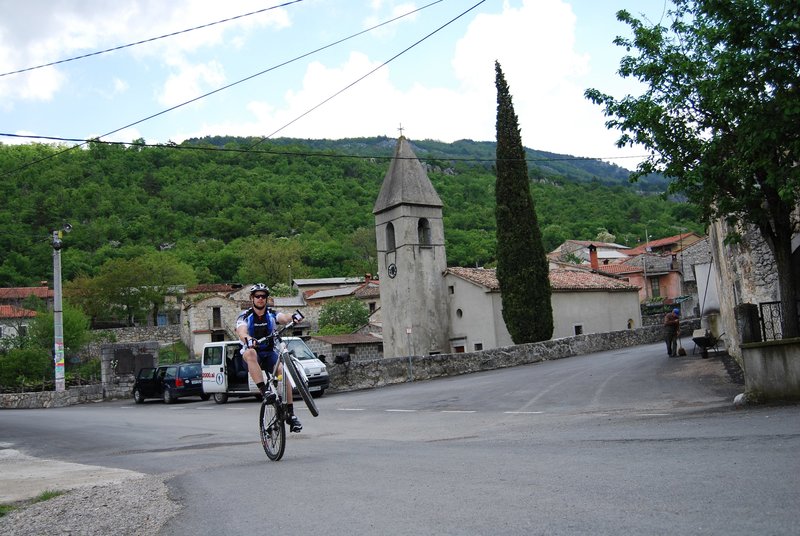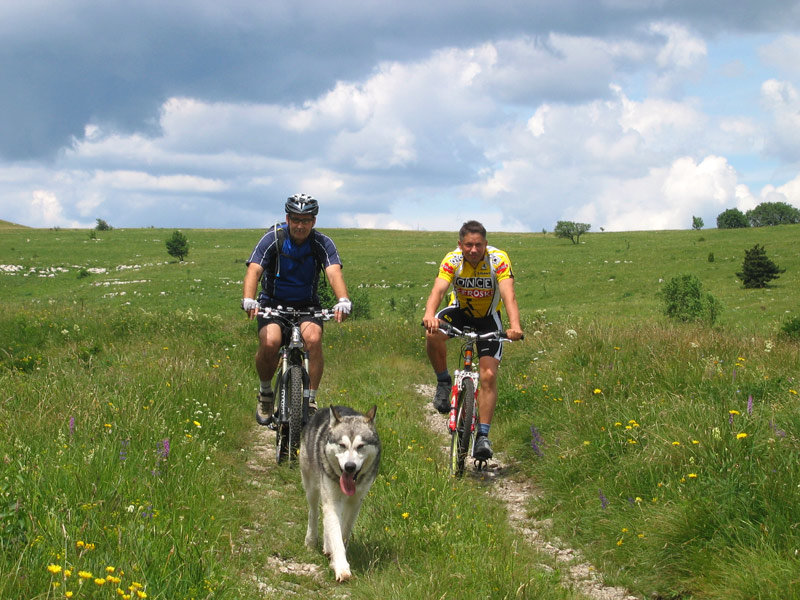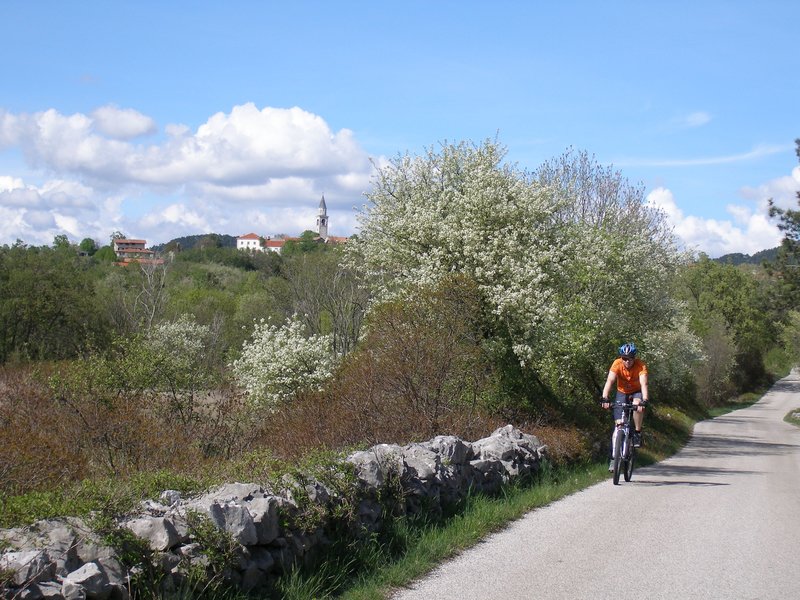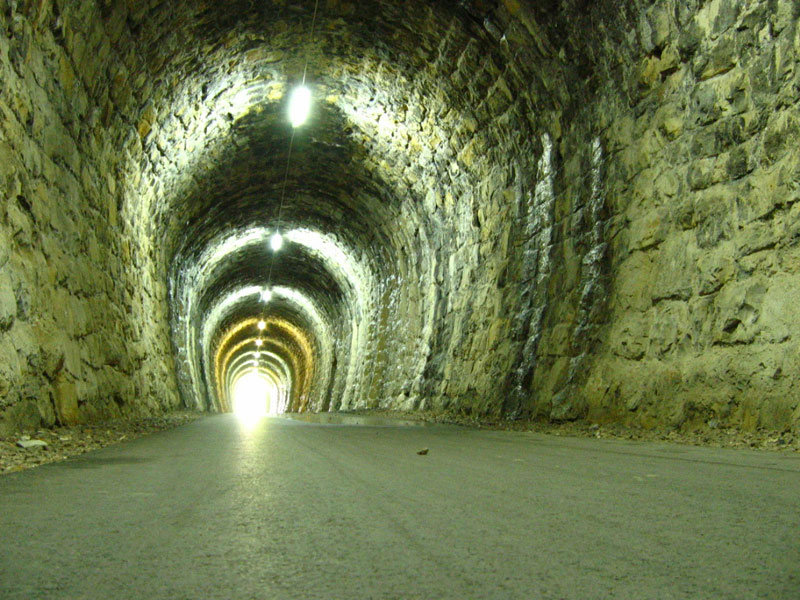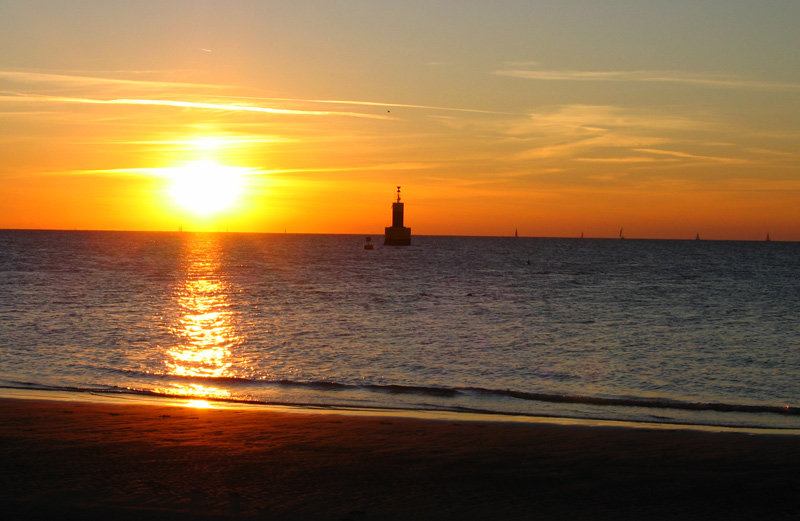 Ljubljana – Pliskovica – Sveto – Komen – Štanjel
Arrival to Ljubljana, and transfer to Karst village of Pliskovica. On the day of arrival we cycle by solitary Karst villages as Gorjansko, Vojščica and Temnica from where the Adriatic Sea seems so close. In the village of Sveto and under the foothills of Trstelje - the highest peak of Črna mountains (653 m) we stop for a while in the memorial park of Soldiers from the 1st World War.
We continue our way towards Komno and Kobjeglava villages, where we visit one of the prosciutto producer, trying their Karst specialities. On the way back we go downhill till the typical Karst village of Štanjel, where we see the castle, museum and park. At the end of our day we pass villages of Hruševica and Kosovelj. Dinner (optional) and overnight in Pliskovica village.
Track length: approximately 40 km
Approximate time of duration: 7 – 8 hours
Pliskovica – Dutovlje – Tomaj – Avber – Štorje
In the morning leaving Pliskovica village and cycling towards the village of Dutovlje – the heart of Karst wine »Teran«. We meet one of the best known wine producer where we take time for tasting the unique wine he has. We continue our way and cycle by villages of Tomaj, Avber and Štorij. From here we go downhill to the valley following the stream of Raše till Štanjel. From here back to Pliskovica (the only part that we cycle on our tour twice). We can have our dinner in a Country hose in the village of Hruševica (optional). Overnight.
Track length: approximately 35 km
Approximate time of duration: 7 – 8 hours
Pliskovica – Lipica – Škocjan caves – Zazid
Starting our day earlier than usually. On today's tour we connect Sežana region – Tomaj – Karst with Podgorski Karst area. The first part of the tour will be active till we come to Lipica where we visit a 400 years old stud farm, famous for their Lipizzaner horses. Later on we stop in Lokev, a well know village for its great cuisine and of course time for lunch (optional). We continue our way towards Škocjan, where a beautiful Škocjan cave is. Since 1986 Škocjan with its Natural park is under UNESCO heritage. After visiting the cave (optional) we continue our tour downhill of Podgorski Karst area coming in late evening hours in idyllic Karst village of Zazid. Overnight.
Track length: approximately 60 km
Approximate time of duration: 10 – 11 hours
Zazid – Milje – Ankaran – Izola – Piran
From Zazid we start to reach the Adriatic sea. The first part of today's tour will be in Italy, cycling along the sea till the place called Debeli Rtič, where we stop and admire cliffs that are the part of a Natural park. If the weather is sunny and warm, we jump to the sea and take time for swimming. From Debeli Rtič we continue our way towards Izola and Piran. Next to Dekani settlement we follow Parenzano, an old railway that was transformed to a road for bikers. Before we reach Piran we stop shortly in Koper and Izola. Overnight in Piran or its surrounding. In the evening we can try fish specialities in one of the many restaurants on the coast (optional). Overnight.
Track length: approximately 45 km
Approximate time of duration: 7 – 8 hours
Piran – Sečovlje Salina – Dragonja canyon – Zazid – Ljubljana
After the breakfast and »sea shower« we are back on the bicycle. We cycle next to the sea towards Sečovlje Salina, a protected Natural park. We visit a Salina museum (optional) and take a short walk to this beautiful landscape. We continue our way to the valley of Dragonja river where we have lunch in a Country house. If there is enough water in riverbed of Dragonja we stop for a while for swimming. We follow Dragonja canyon till Babičev. From here we go up to the hill of Sv. Anton and downhill to Kubed. Before we reach Zazid we stop in Hrastovlje, where we visit a beautiful curch. Departure to Ljubljana.
Track length: approximately 40 km
Approximate time of duration: 7 – 8 hours
Details
7 - 16
no. of participants
medium difficult
difficulty
30 - 60 km per day
length
tourist farms, private rooms, hostels or hotels **/***
sights
Price includes:
transportation to the mentioned locations
accommodations in tourist farms, private rooms, hostels or hotels **/***
4 x bed and breakfast in two bedded rooms
2 x degustation (wine, prosciutto)
escort vehicle (luggage transportation between hotels – one piece of luggage per person)
transportation of your own bicycle
an English speaking guide who follows the group in a van (you will be accompanied by a Slovenian english speaking guide throughout the trip on the days 1. and 2.)
tourist tax and organization
Extra payments on your request:
single bed room 60 €
entry fees (Kobjeglava, Lipica, Škocjan cave, Salina Sečovlje)
renting a safety helmet for 5 days 10 €, renting a bicycle for 5 days (mountain bikes) 50 €
General travelling conditions and travelling instructions are part of the programme.