Mountain tours Slovenia - Mountains &
lakes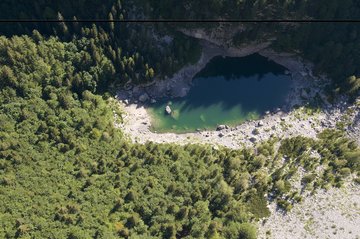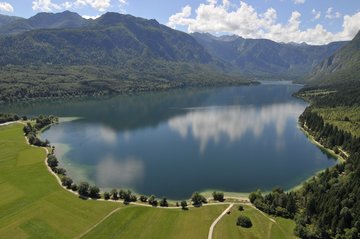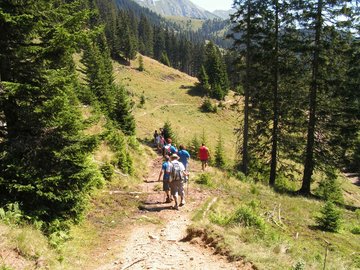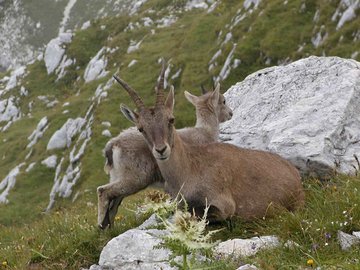 One of the mountain tours Slovenia 'Between mountains and lakes' in the Triglav National Park is meant for those hiking enthusiasts that enjoy a view of Julian peaks, crystal clear alpine lakes and smooth paths carved into the slopes overgrown with pastures.
We begin our mountain tour Slovenia near waterfall Savica, the source of Lake Bohinj in the heart of Triglav national park. The hardest part of the trip is the gravel path made by the Italians in WW1 that leads to the mountain hut on Komna. From here on we make our way past solitary mountains, accompanied by the sweet smell of dwarf pine and rhododendron, to the glacier valley, home of the crystal clear Triglav lakes. Those who have a strong heart have an ice bath waiting for them, to strengthen your heart even more.
On the second day the path takes us uphill in the glacier valley to Triglav lakes, where we will take a look at three more lakes. On this tour, close to Dolič, we will ascend into the valley Mišeljski konec, where we can see chamoises, rock goats, marmots and a lot of alpine plants.
On the third day we will go back in time, to when the alpine pastures and mountains were full of cows and goats. Only a few remnants of those times remain, places where you can taste sour milk, žganci (hard boiled buckwheat or corn mush) and cheese. We will take delight in observing Alpine peaks and sunbathing on the soft mountain grass. For those who missed a bath in the first two days, they will have a beautiful mountain lake waiting for them on the Planina near the lake.
Gear:
Gear:
appropriate clothing
hiking shoes (high ankles, high profile boots)
wind and rain resistant clothing
snacks
water bottle
sunglasses
sunscreen
headgear for protection against the sun
a hat
pullover
a backpack
walking sticks
toilet paper
sneakers or sandals to wear in the mountain hut
flashlight or a headlamp
identification
extra underwear, socks
backpack cover
personal hygiene accessories (toothbrush, toothpaste, comb, moist tissues, a small towel …)
General conditions and instructions are an essential part of the program.
Photos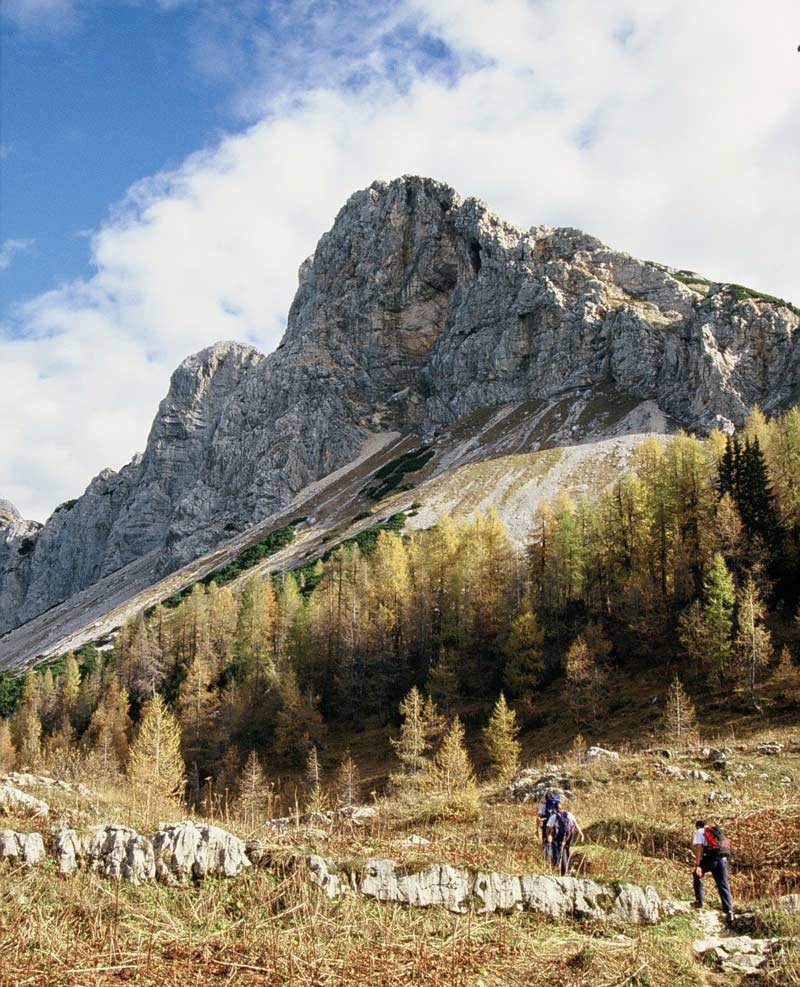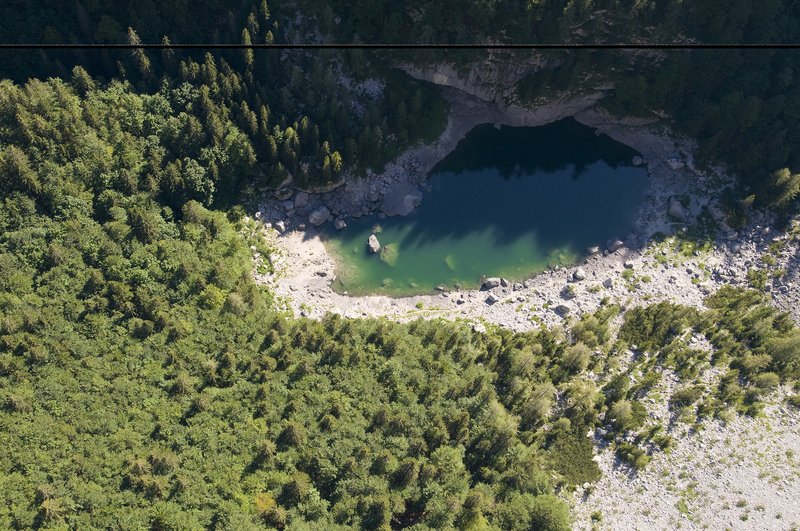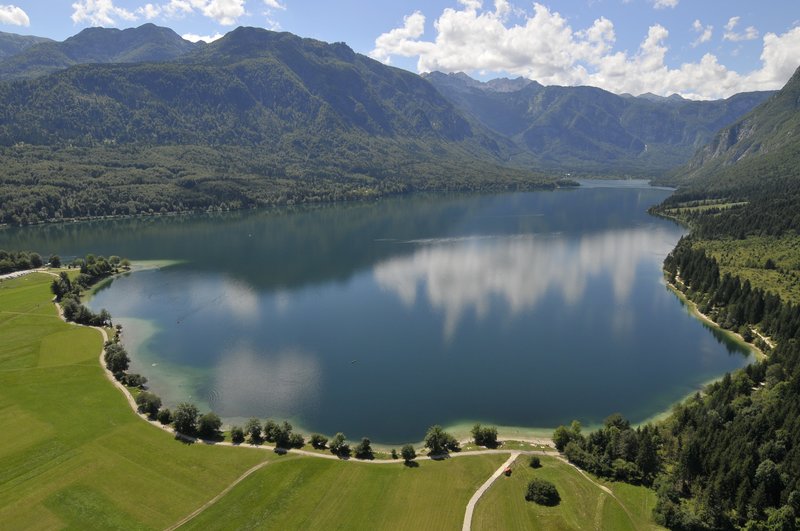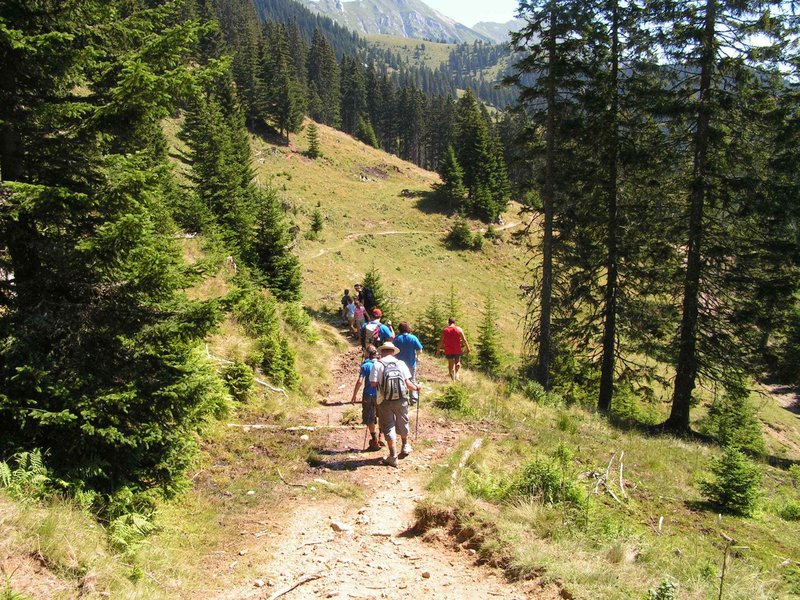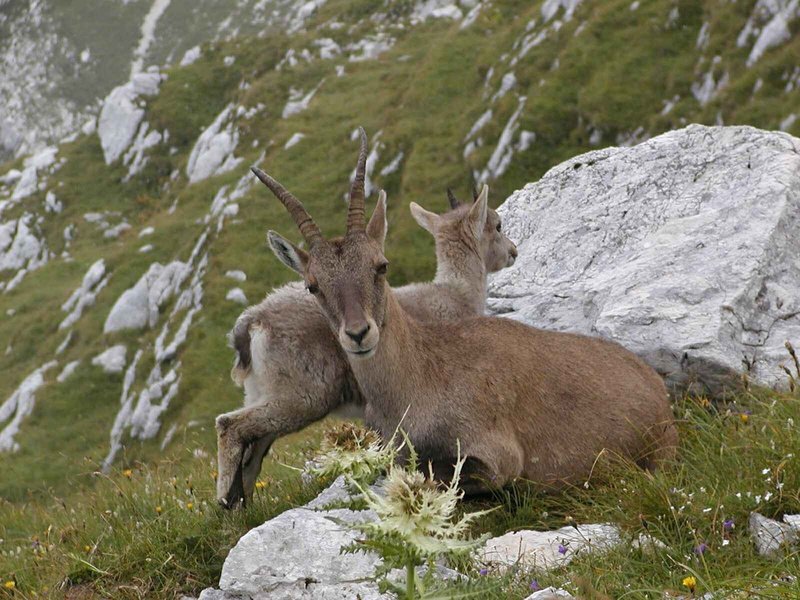 Savica - Komna - Triglav Lakes
First we take a look at Savica waterfall, Sava Bohinjka's spring that is the source of Lake Bohinj. Then we will use a gravel path made by soldiers in WW1 to climb Komna and from here on over a few solitary mountains to the mountain hut near Triglav lakes, where we will spend the night.
Altitude:
Savica waterfall: 653 m (Savica mountain hut)
Komna: 1520 m (Komna mountain hut)
Triglav lakes: 1685 m (Mountain hut near Triglav lakes)
Triglav Lakes - Hribarice - Velo polje
The path leads through the valley of Triglav lakes, where we will take a look at the other three lakes before we continue towards the high-mountain 'crossroad' Hribarica. We descend into the wild valley below Kanjavec, when we arrive near Dolič we will descend into the valley Mišeljski konec, where we will see chamoises, mountain goats and a lot of alpine plants. Near Velo polje you will be able to buy home-made dairy products, from there on we continue towards Vodnik's mountain hut where we will spend the night and the same time enjoy a nice view of Triglav.
Altitude:
Triglav Lakes: 1685 m (Mountain hut near Triglav lakes)
Hribarice: 2353 m
Vodnik's mountain hut on Velo polje: 1817 m
Velo polje - Jezersko pass - Planina v Lazu - Planina pri Jezeru - Planina Blato
Tour will lead us past beautiful peaks and over countless mountains to Planina Blato where we will be awaited by our driver.
Altitude:
Vodonik's mountain hut Velo polje: 1817 m
Jezersko pass: 1945 m
Planina v Lazu: 1560 m
Planina pri Jezeru: 1453 m (Mountain hut near Planina pri Jezeru)
Planina Blato: 1147 m
Details
Price includes:
transport from Ljubljana and back
accommodation: 2 nights in a mountain mountain hut (common sleeping room)
2 x breakfast
2 x dinner
experienced mountain guide
General travelling conditions and travelling instructions are part of the programme.