Mountain trekking -
Triglav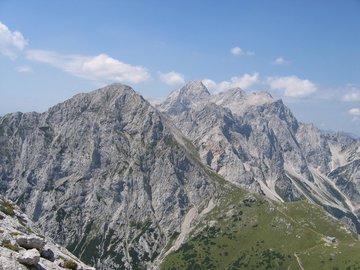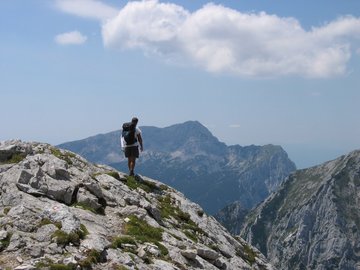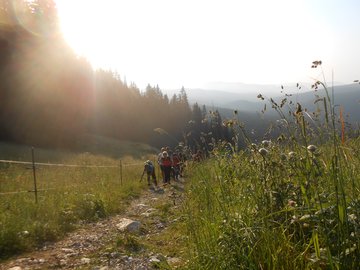 Mountain trekking in Triglav (2846 m), Slovenia's highest peak, was bought for just a few gold coins, by a Slovenian priest Jakob Aljaž, from Dovje. And with that, he established an island of Slovenian land, among the Austrian mountains. To this day, a tower named after him stands at the top of Triglav. A 3 day trekking tour will take us through glacial valleys, carved by a glacier that once surrounded Triglav and left 7 lakes on the way. From there on we will continue mountain trekking over the high-mountain ''crossroad'' Hribarica, to the Dolič mountain hut, where we will spend the night. On the next day we will reach the peak of Triglav and descend on the other side, where the path will lead us to the Pokljuka sports center, a mountain plane and a location where every year we can see world cup competitions in cross country skiing and biathlon. Pokljuka resides at 1000 m above the sea level and is an ideal training ground for trekking, mushroom gathering, back country skiing and cross country skiing.
Gear:
Gear:
appropriate clothing
hiking shoes (high ankles, high profile boots)
wind and rain resistant clothing
snacks
water bottle
sunglasses
sunscreen
headgear for protection against the sun
a hat
pullover
a backpack
walking sticks
toilet paper
sneakers or sandals to wear in the mountain hut
flashlight or a headlamp
identification
extra underwear, socks
backpack cover
personal hygiene accessories (toothbrush, toothpaste, comb, moist tissues, a small towel …)
Photos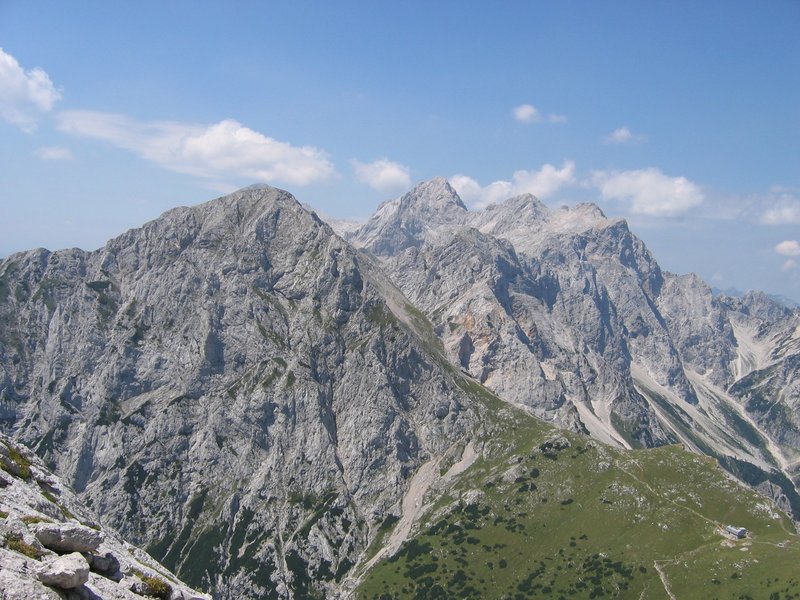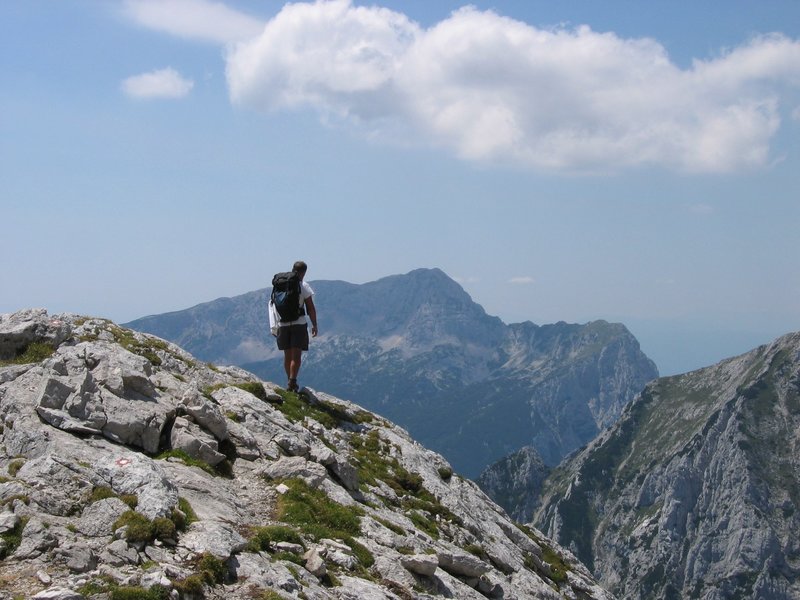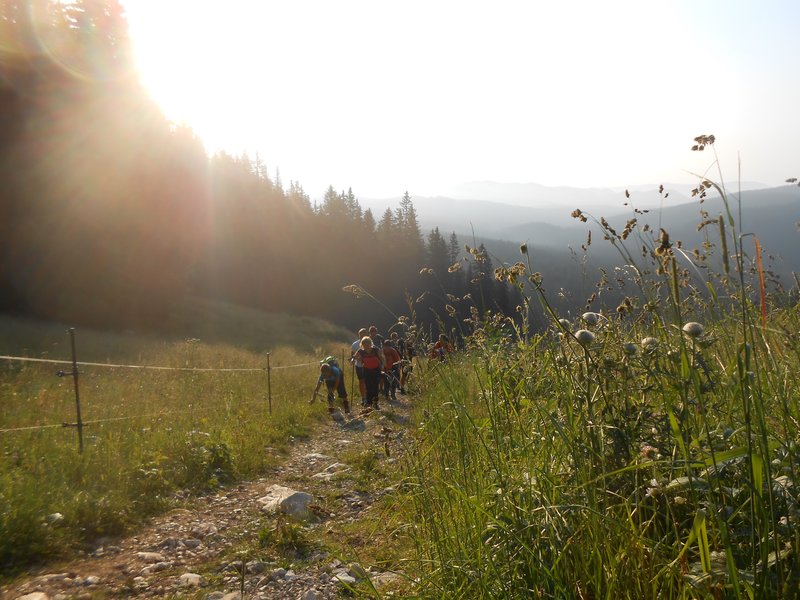 Savica - Komna - Triglav Lakes
First we take a look at Savica waterfall, Sava Bohinjka spring that is the main water source for Lake Bohinj. Then, after a light walk, we climb Komna, from there on we continue over some solitary mountains to a mountain hut by the Triglav lake where we will rest for the night.
Altitude:
Waterfall Savica: 653 m (A mountain hut near Savica)
Komna: 1520 m (Komna mountain hut)
Triglav Lakes:1685 m (A mountain hut near Triglav Lakes)
Triglav Lakes - Hribarice - Dolič
Through the valley of Triglav Lakes, where we will take a look at the other three lakes, we ascend to the high-mountain 'crossroad' Hribarica. From there we descend into the wild valley under Kanjavec and after an hour we reach Tržaška mountain hut on Dolič, where we will spend the night.
Altitude:
Triglav Lakes: 1685 m (A mountain hut near Triglav lakes)
Hribarice: 2353 m
Tržaška mountain hut on Dolič: 2151 m
Dolič - Triglav - Planika - Velo polje - Pokljuka
A climb on top of Triglav from Dolič is a bit more demanding than the path on the other side but it is less populated, which means it is nicer and safer. We ascend down a secure path to a mountain hut on Planika and then over Velo on Pokljuka, where we will take a look at a snow stadium with no snow.
Altitude:
Tržaška mountain hut on Dolič: 2151 m
Triglav: 2864 m
Planika: 2401 m (Planika mountain hut)
Vodnik's mountain hut on Velo polje: 1817 m
Pokljuka: 1347 m (Rudno polje)
Details
medium - very difficult
difficulty
Price includes:
transport from Ljubljana and back
accommodation: 2 nights in a mountain hut (common sleeping room)
2 x breakfast
2 x dinner
experienced mountain guide
General travelling conditions and travelling instructions are part of the programme.