Trekking Slovenia - In the shade of
Triglav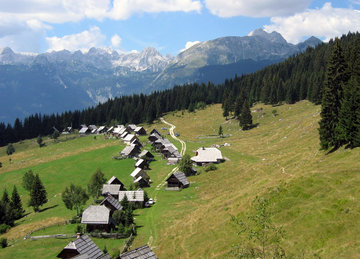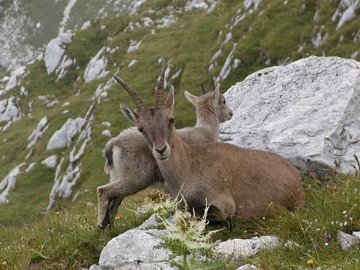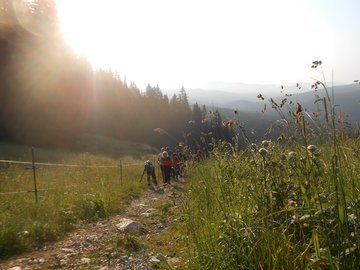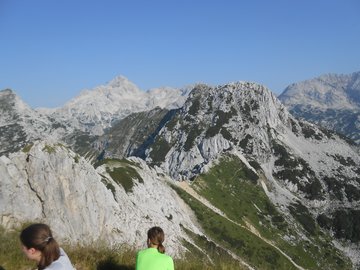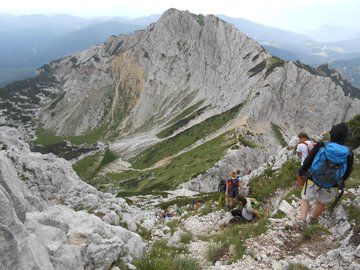 Triglav (2864 m), Slovenia's tallest mountain and Slovenia's national symbol. We will approach the mountain in a unique kind of way, without having to use a grip or a safety ladder. On our tour Trekking Slovenia we will constantly remain in Triglav's shadow, and keep an eye on it. Trekking Slovenia 'In the shade of Triglav', begins in the Triglav National Park, on the mountain plain Pokljuka, where every year we can observe world cup competitions in cross-country skiing and biathlon. From Pokljuka we ascend to Viševnik (2050 m) and from there we continue to Vodnik's mountain hut on Velo polje.
On the next day, we continue our trekking towards alpine herders' valley Voje, where we will try out sour milk and žganci. Followed by a walk through ravine Mostnica and then we will end our trip with a swim in the crystal clear Lake Bohinj.
Gear:
Gear:
appropriate clothing
hiking shoes (high ankles, high profile boots)
wind and rain resistant clothing
snacks
water bottle
sunglasses
sunscreen
headgear for protection against the sun
a hat
pullover
a backpack
walking sticks
toilet paper
sneakers or sandals to wear in the mountain hut
flashlight or a headlamp
identification
extra underwear, socks
backpack cover
personal hygiene accessories (toothbrush, toothpaste, comb, moist tissues, a small towel …)
Photos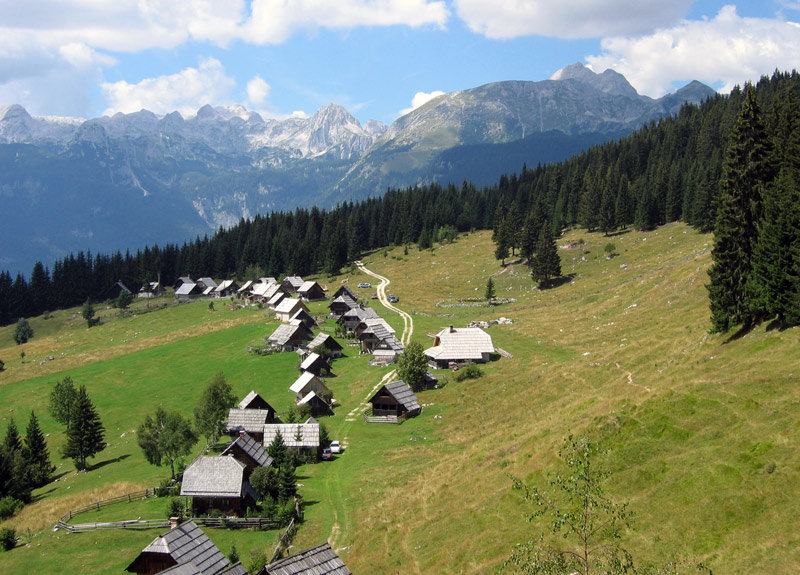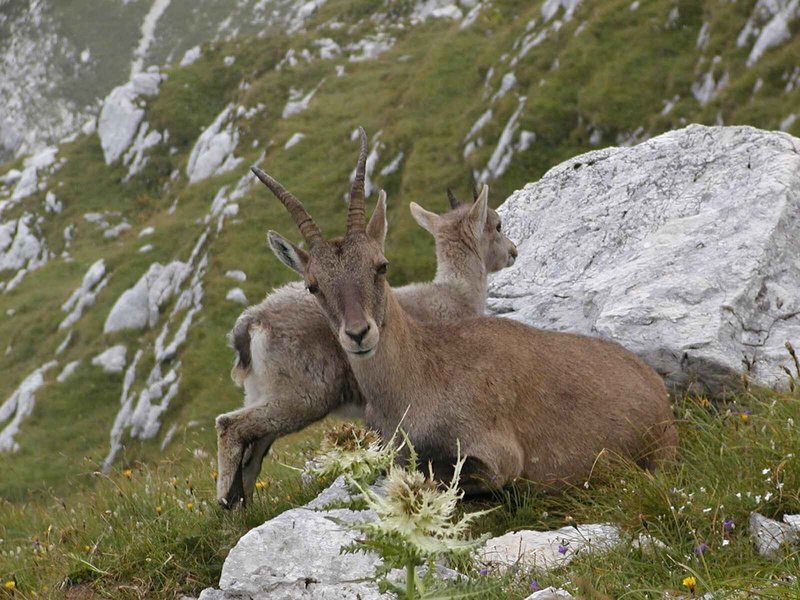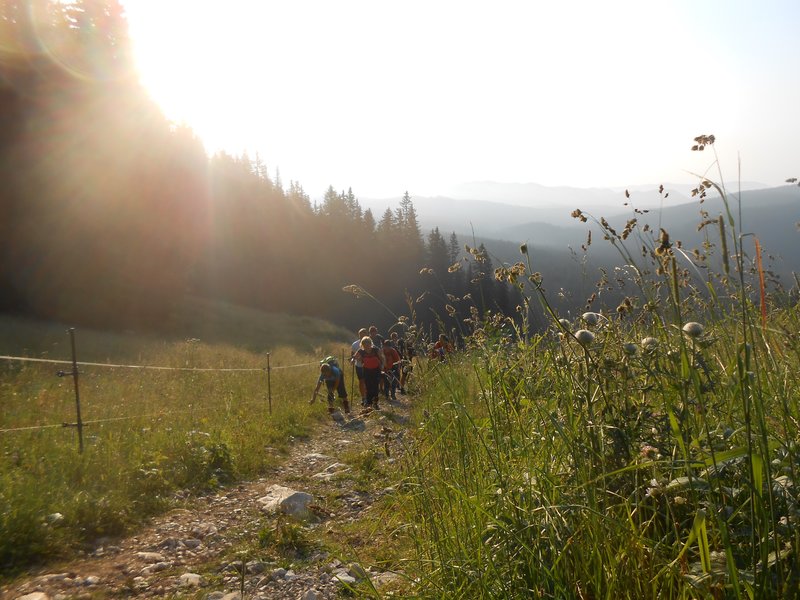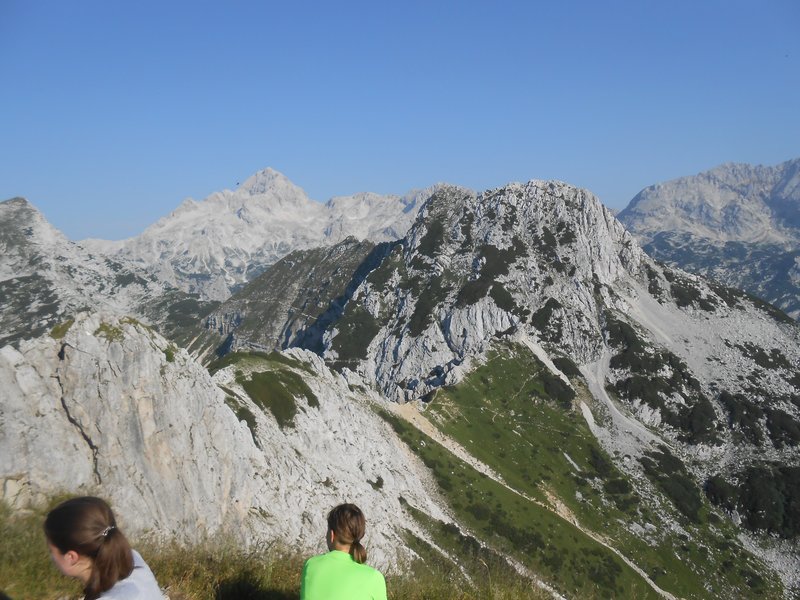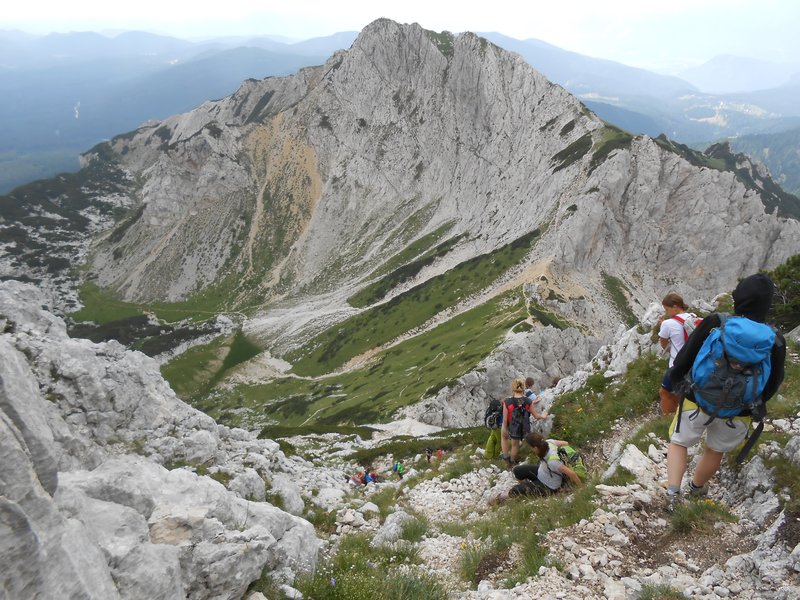 Pokljuka - Viševnik - Srenjski preval - Vodnik's mountain hut
From the snow stadium on Pokljuka we climb on Viševnik, which is a popular spot in winter for back country skiers. We descend on the other side onto Srenjski preval and onto Jezerca, from there the path leads us towards Vodnik's mountain hut on Velo polje. The distance from Jezerca to the mountain hut is also a location for the annual running event 'Triatlon jeklenih' (Triathlon of the iron ones). Spending the night at the mountain hut.
Altitude:
Pokljuka: 1347 m (Rudno polje)
Viševnik: 2050 m
Srenjski preval: 1959 m
Vodnik's mountain hut on Velo polje: 1817 m
Vodnik's mountain hut - Voje
From Vodnik's mountain hut we descend into the beautiful alpine herders' valley Voje. From Voje we descend down the ravine of river Mostnica to Bohinj and its lake. We take a swim in the lake and return to Ljubljana.
Altitude:
Vodnik's mountain hut on Velo polje: 1817 m
Voje valley: 690 m (mountain hut on Voje)
Bohinj: 531 m (Sv.Janez)
Details
Price includes:
transport from Ljubljana and back
accommodation: 1 night in a mountain mountain hut (common sleeping room)
1 x breakfast
1 x dinner
experienced mountain guide
General travelling conditions and travelling instructions are part of the programme.